Beauty & Care Birch infusion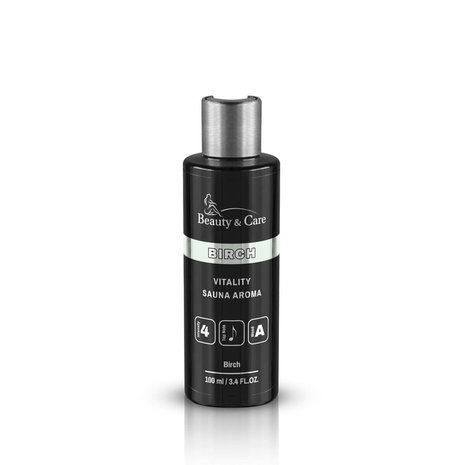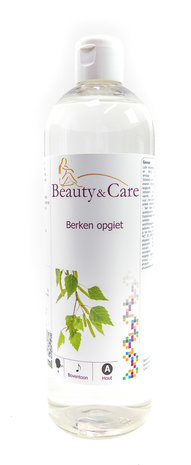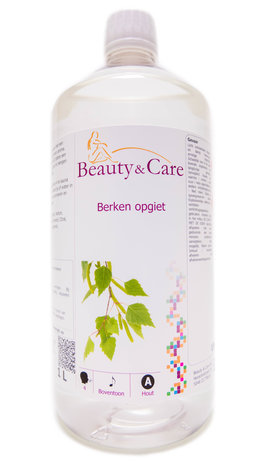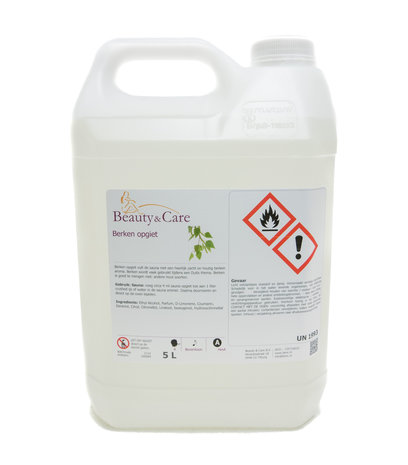 Product description
Fragrance Birch sauna pouring agent
Birch infusion is good to use in a sauna session with birch branches to enhance the scent of the birch branches.
Usage
Use 4 ml per liter of water or ice in the sauna bucket.
If the smell is too small, use a little more.
If the scent is too strong, use a little less.
Birch casting agent can be mixed well with:
Birch infuser is easy to mix with other types of wood.
About the bottles
25 ml - the 25 ml bottle is often used for a sauna at home or to try out the scent.

100 ml - 100 ml can be added 5 to 12 times. (that depends on how much is used for an infusion)

500 ml - the 500 ml bottle is used in the professional sauna or by sauna enthusiasts (infused 25 to 60 times)

1 liter - the liter bottle is also used in professional saunas or by large sauna enthusiasts (infused 50 to 110 times)

5 liter - the 5 liter can is almost exclusively used in professional saunas (infused about 250 times, with a dose of 20 ml per infusion)
Product specifications
Article number

100088

SKU

12051562

EAN

8717825915236

Base

Perfume

Scent

Lovely soft and woody birch scent

Group

Wood

Strength

4

Dosage

4 ml sauna infusion per liter of water

Note

Heart Note

Season

Spring
Show more
Show less