Beauty & Care Hamam mix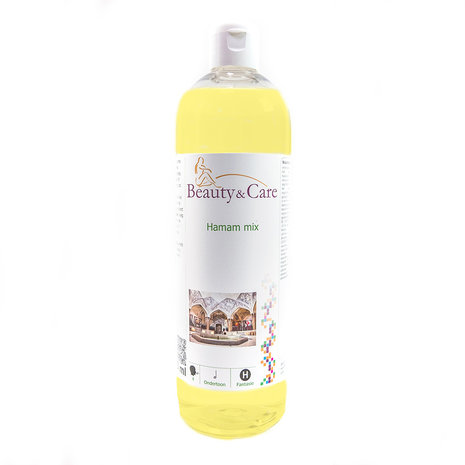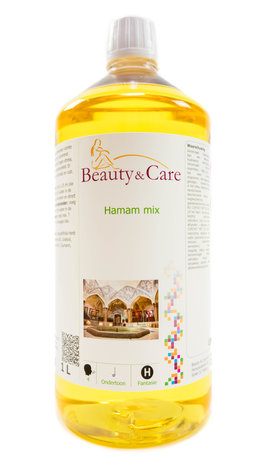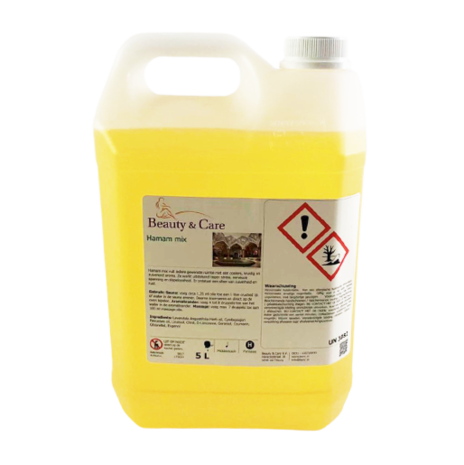 Product description
Fragrance Hammam mix
Hammam mix with natural lemongrass and lavender provides an oriental, spicy and purifying scent.

Operation Hammam mix
The fragrance contributes to an optimistic atmosphere, gives energy and new insights.
The effect of hammam mix is especially relaxing and it balances emotions.
This essential oil mix has a calming effect on the nervous system.
The essential oil is insect repellent against flies, mosquitoes and ticks.
Helps prevent excessive perspiration.


What is the essential oil mix used for?
When Hamam mix is added to a cleaning agent, this odor neutralizes other odors when cleaning.
The fragrance is widely used in soaps and skin care products.
This hammam scent is very popular with us and available as an essential oil mix, sauna pouring agent, pouring basic, air scent, fragrance sticks, scrub gel, room spray, bed & body mist, bath oil, hand soap, shower gel, shampoo and body lotion.


Use Hammam mix
- In the sauna: add 5 to 10 drops to an ice ball or to the water in the sauna tub
- In an aroma burner: add 2 to 4 drops to the water in an aroma burner
- On an aroma stone: add 2 to 4 drops to the stone of the aroma stone
- In a diffuser: add 2 to 4 drops to the water in the diffuser
- For steaming: add a maximum of 1 to 4 drops to boiling water and steam with a towel over the head
- In the steam room: add 2 to 4 drops of essential oil to a sponge and place it in a stainless steel bowl under the steam pipe
- In a massage oil: add a maximum of 10 drops of hammam mix to 100 ml of Sweet Almond oil for a natural massage oil or skin oil.
- In the bath: for Hammam mix in the bath, use our Hamam bath oil because otherwise Hamam mix will float on the water.
Hammam mix can be used as a wonderful fragrance in a body lotion.
We already have this body lotion ready-made in our range.


Hammam mix is good to mix with
This essential oil mix can be mixed well with citrus, lavender, mint and peppermint oils.
About the bottles
The 5 ml and 20 ml brown glass bottles contain a dropper and a child-friendly cap and the 100 ml brown glass bottles contain a pipette.
The liter bottle and the 5 liter can are used as refill packaging.
Product specifications
Article number

1750394

SKU

20030274

EAN

8717825912587

Botanical

Lavandula Angustifolia Herb oil, Cymbopogon Flexuoses Leaf oil

Base

Essential oil

Scent

Oriental, spicy and purifying scent

Origin

France and India

Group

Fantasy

Strength

4

Note

Base Note

Season

Spring
Show more
Show less